ICBC-AXA & Neo-Health launch Doctors' Alliance for Hong Kong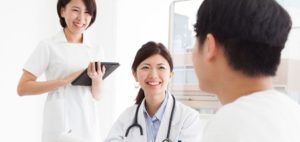 The growth of healthcare will be very large in Mainland China in the years to come.  All sorts of specialized treatment and drugs will be in demand.  But, there is likely to be another major trend occurring and that is with regard to the provision of general wellness check-ups.  The Doctors' Alliance being set-up in Hong Kong by Neo-Health, with backing from ICBC-AXA, is addressing this specific issue.
The technology, drugs and IT being used in healthcare are converging in different parts of the world.  However, there are major differences in the delivery method and the type of local location.  It is still the common case that in Mainland China, treatment of even minor issues like a cold are dealt with by a trip to the local hospital.  Contrast this with the delivery mechanism in the United Kingdom and Hong Kong where the use of local clinics and General Practitioners (GP's) is the norm for 'general check-ups' and treating minor conditions.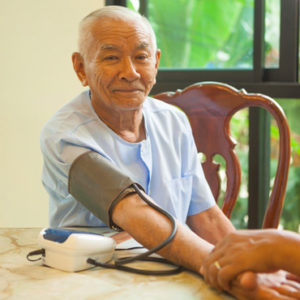 Why do I need a Family Physician (or GP)?
We believe it is important for every individual to have a caring and competent family physician with whom they can develop a long-term, trusting doctor-patient relationship. You should be able to communicate to your family doctor any problem you may have, no matter the nature.  Given the personal nature of many physical ailments, working with someone you know and trust makes the healthcare process so much less stressful.  Also, the long-term GP – patient relationship makes the GP more knowledgeable about the patient making a correct diagnosis more likely and more quickly.
As the first point of contact for any health-related concern, a family physician can guide you back to health, and where appropriate, refer you to a specialist.
Neo-Health (HK) Limited ('Neo-Health') and ICBC-AXA Assurance Co., Ltd. ('ICBC-AXA') have come to an agreement to provide the healthcare services of Neo-Health in Hong Kong to Members of ICBC-AXA's healthcare insurance policy schemes (GlobalCare, AsiaCare, ICBC-AXA life individual/Affinity medical plans).  We believe, over time, there will be real demand for this 'GP approach' taken by Neo-Health and that an increasing number of Members in Mainland China will want to build a long-term relationship with a GP of their choosing.
Initially, Neo-Health will provide all the healthcare services via its clinics in Central and Kowloon.  However, given the anticipated longer-term increase in patient demand, Neo-Health is building a Doctors Alliance programme, an eco-system of high quality, private medical clinics that follow the GP model to increase the availability of these services in Hong Kong to Mainland ICBC-AXA Members.  The Doctors' Alliance will use a centralized data system for maximum administrative effectiveness.  In addition, it will use patient data for monitoring of a Members' medical history to help predict the risk of any future medical occurrence.  For both individuals and families, we see the GP system of the Doctors' Alliance providing superior wellness and healthcare in a more comfortable environment where GP and patient have a longstanding and trusting relationship with each other.
Neo-Health (HK) Limited is a company incorporated under the laws of the Hong Kong S.A.R. and provides general and specialised medical and healthcare services in the region.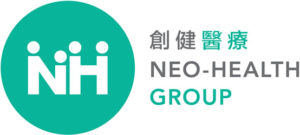 ICBC-AXA Assurance Co., Ltd. is a company incorporated under the laws of the People's Republic of China and carries on the business of underwriting, distributing, administering and providing medical insurance services to its Members.

Shanghai Evans Investment Management Limited is a company incorporated in the Shanghai Free Trade Zone and provides corporate finance and advisory services.  SEIML acts as Business Advisor to Neo-Health.