Using Technology to enhance Financial Markets Education (FinTechEd)
One of today's most popular topics for discussion is "FinTech" and the definition (by Wikipedia) is as follows:
Financial technology (FinTech or fintech) is the new technology and innovation that aims to compete with traditional financial methods in the delivery of financial services. The use of smartphones for mobile banking, investing services and cryptocurrency are examples of technologies aiming to make financial services more accessible to the general public. Financial technology companies consist of both startups and established financial and technology companies trying to replace or enhance the usage of financial services provided by existing financial companies.
But we also know that the areas of finance and technology are, by themselves, requiring of advanced knowledge and education to understand and, frequently, specialised training is needed before entering into these sectors to work. Taha Maddam (Manager, Corporate Finance) of SEIML is someone who is uniquely trained in both of these areas. He has a graduate degree in investment management and holds the CFA charter. In addition, he has a strong background in technology and creates websites, apps and other technological applications for use in business. So, he has taken FinTech one step further to create FinTechEd, using new technology to train the next generation of students entering into the field. Here we summarise Taha's latest project, creating a mobile app to support the teaching and research of Professor Aswath Damodaran of the Stern School of Business at New York University (NYU), in America.
Professor Damodaran, commonly known as the 'Dean of Valuation' has been generating cutting-edge content on the topics of both Corporate Finance and, also, Valuation over the past three decades and allowing the world to access it for free. On a desktop, it can be accessed using this URL. It is, however, a different situation on a mobile phone as, there, people are in the habit of consuming content through 'apps' rather than a website.
So, to take the mission of Professor Damodaran forward, Taha made a mobile app for his huge knowledge base. This took a couple of months, working part-time, to build the database, design the interface and, finally, complete development of the app. The final product looks and works better than he had expected. You can download it for free on the Apple Appstore through this link.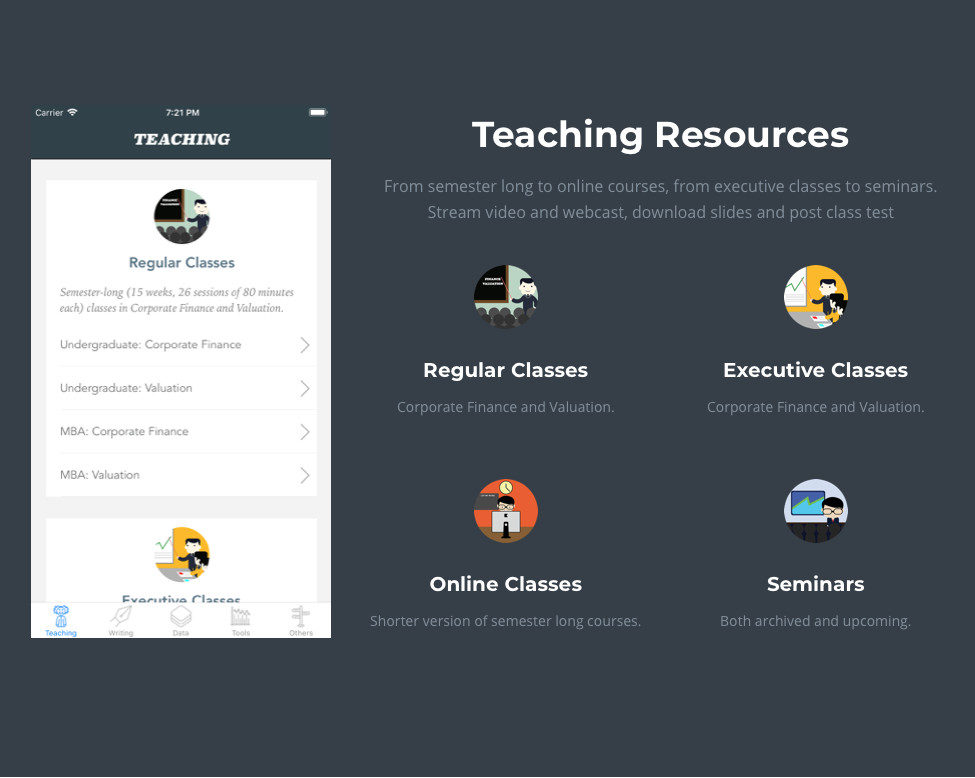 It is perhaps appropriate that Taha now lives in Shanghai as this is an area where the development of technology is advancing at a rapid pace. In addition, financial markets are still in a state of development in China and 2018 will prove to be a year when financial and technology markets advance further in this country. On one hand, his work in FinTech will help SEIML support the growth of many new ventures in this area here in the Yangtze River Delta region. SEIML's mission is to support the growth and financing needs of new and innovative SMEs. But, his support of FinTechEd also contributes to the knowledge society – specifically in technology and finance. The Suzhou Industrial Park is a hub for over 50 universities from China and abroad. So, this FinTechEd will be essential for all the students currently studying in the field, whether it be here or elsewhere, can gain the most advanced education and training in this very new industry.
John D. Evans, CFA
Founder of SEIML
7 March 2018